From MadPea @ Epiphany:
MadPea Love Sucks - Smashed Video Games VIP
MadPea Love Sucks - Stabbed in the Heart
MadPea Love Sucks - How to Get Revenge 101
MadPea Love Sucks - Ex's Clothes to be Trashed
OTHER ITEMS:
Shirt - Gaia - Iconic Dress FULLPACK/m.Lara @
Kustom 9
Dog - +Half-Deer+ Corgi Puppy - Sniff Sniff
Hair - Sintiklia
Boots - =Zenith=Portland Lace Up Boots (Black) -Lara
Sync'D Motion__Originals - PRETTY @ KUSTOM 9
GIF I || GIF II || GIF III
Honestly, this is probably one of my favorite dances to date, that's just a personal preference. I just love the swing and sensuality, and sexiness it provides the avi in any setting that needs such dances. Just as it's titled, it gives you that pretty girl confidence as you dance.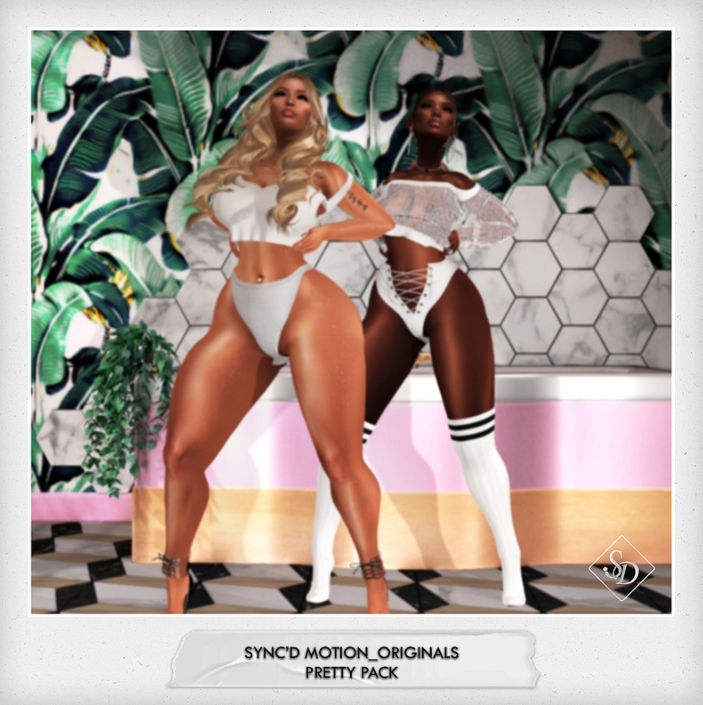 VIDEO
-
IN WORLD
-
FACEBOOK
-
FLICKR
-
MARKET PLACE
-
YOUTUBE